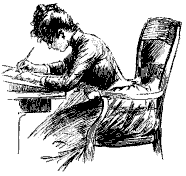 Lily's Parlor
"There is an old tale that speaks of the many mysterious creatures that inhabit such dark and murky, magical places. It is believed that just as the fog begins to rise from the viney plants, if you listen very closely, you may hear the otherworldy wail of the wild and wooly Heffalump calling for his long lost friends, the fairies to come and visit the neighboring gardens with him before the sun begins to ripen the berries for another day."
A description of a cranberry bog by my good friend Jeff Almeida, which best suits my memories of the Bog my sisters and I played in as children...

I confess I had no idea what my good friend Queen Moon wanted me to include in my
portion of her site. But my sisters talk about their interests, so I guess I'll do the same.
I am not obsessed, like Ida, with my castle. Nor do I have mermaid fantasies like Ursula,
though I, too, love the sea. So I'll share with you my current wanderings..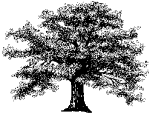 I have always had an affinity for trees, since, as Queen Moon has told you, I was a little
girl and loved nothing more than to climb the cherry tree in my parents' front yard.
Yes, I DO talk to trees, as my sisters will tell you. And sometimes they talk back.
I find that willows, oaks and Truffulas are most likely to respond. But you give it a try and
see which trees respond best to you...Meet my favorite Tree-Lover...The Lorax!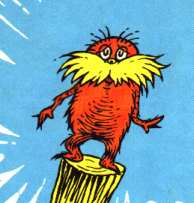 Visit an interactive Edward Gorey site! A friend gave me a poster of the Gashlycrumb Tinies a long time ago, and I've been a fan ever since. If you love him, too, or if you're not familiar with his work, take a look!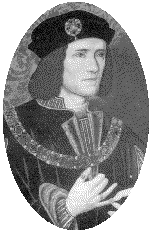 My newest "obsession". Richard III. I recently picked up a biography of him and
have been researching him on the Net. I'm trying to decide for myself whether or not he
murdered his nephews. I have included below a bibliography and some interesting
Richard links. It doesn't really matter at this point if he did kill the Princes in the Tower
or not, since they are all long dead. But Richard led an intriguing life, and if you're interested
in Medieval England at all, I think you'll find these sites enjoyable.
Richard III Links
The Richard III and Yorkist History Server
The Richard III Foundation, Inc.
Richard III Bibliography
I have only read the first three on this list. The others came from a search at Amazon.com I also recommend you check your local library.
Richard III by Charles L. Ross
The Princes in the Tower by Alison Weir
Richard III by William Shakespeare
Richard The Third by Paul Murray Kendall
Royal Blood:Richard III and the Mystery of the Princes by Bertram Fields
The History of King Richard III by St. Thomas More
(I have only been able to find More's work in a collection of Complete Works)

"Don't underestimate the value of doing nothing,
of just going along, listening to all the things
you can't hear, and not bothering." Winnie-the-Pooh

My favorite picture of my father and I from my wedding in the Autumn of 1997

Contact Lily
Graphics on this page courtesy of